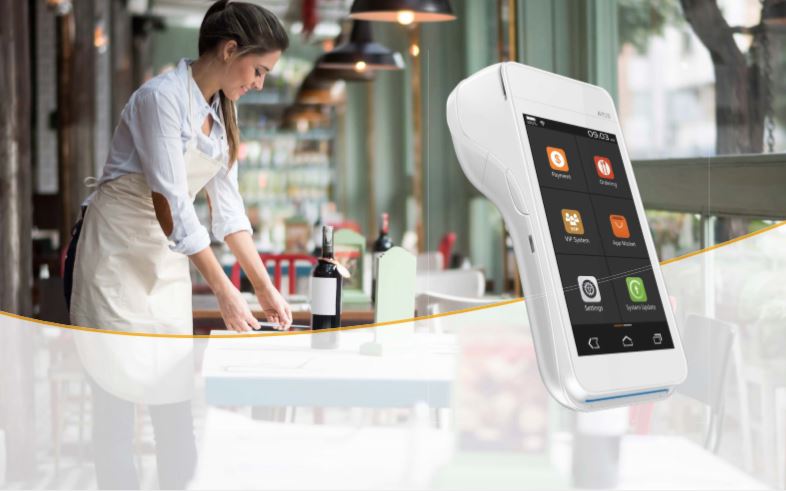 PAX Technology Inc. maintains the evolution of technology by releasing their new Smart Terminals. These units are powered by the Android operating system, allowing more modern and up to date functionality for employees and customers involved in a payment transaction.
A920 Smart Terminal
PAX A290 is designed to be an all-in-one compact and secure electronic payment terminal. It includes a hidden thermal printer as well as a high definition tablet color display. Benefits of running your business using this terminal include:
 Wide Range of Connectivity Options (e.g. NFC Contactless capabilities)
All-in-One credit card terminal and receipt printer
Compact and Convenient
Familiar interface for both customers and employees
Easy to Use
E500 Integrated Smart Terminal
PAX E500 is an integrated Electronic Cash Register (ECR) which creates a "stylish" solution for businesses modernization. This unit combines the ECR and secure electronic payment functionality, making it a convenient and cost effective option for businesses. Benefits of using this product to run your business include:
Business Management Software Applications
Various Connectivity Options (e.g. WiFi, Bluetooth, etc.)
Both Customer and Merchant Facing Screens
Fast printing with automatic cutter
Barcode and Camera for QR Code Scanning
Easy to Use
Follow the links below to purchase the newest Smart Terminals on the market & improve your business today!