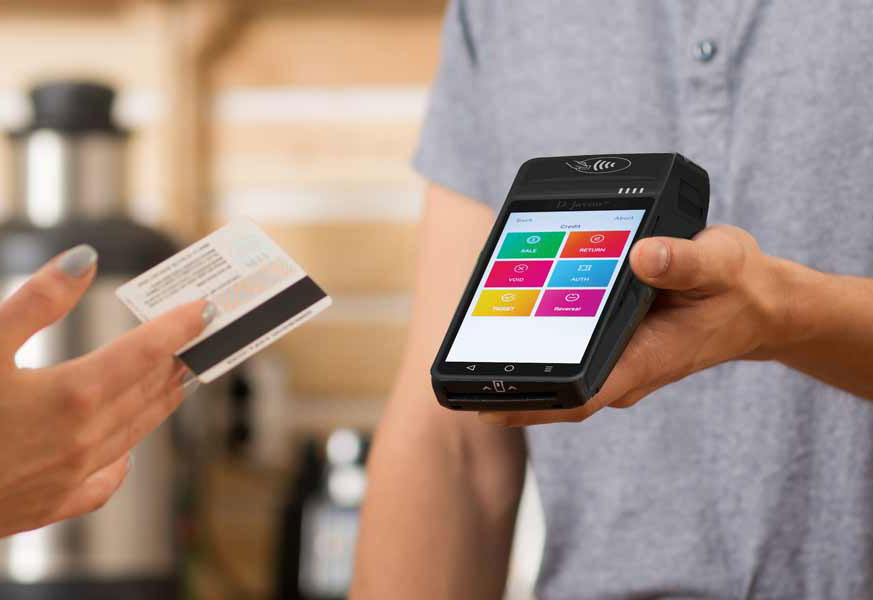 DejaVoo Payment Software Solutions has recently partnered with Sense Pass, a digital payment network, combining the two to make mobile payments easier than ever before. Together they have created what they call iPOSPays Payment Gateway Services, which runs on all Android DejaVoo POS systems including desktop, handheld, and PinPad POS devices. iPOSPays implements a new interface for all existing terminals and introduces the capabilities to accept alternative payment methods as well as a platform to manage the entire payment process.
You can think of iPOSPays as an entire top to bottom, systematic upgrade to DejaVoo terminals. The first thing you will notice when using an iPOSPays system is its completely new and redesigned user interface designed for Android terminals. The new look is meant to be simple, smart, and intuitive, allowing for business owners and customers alike to be able to navigate it efficiently. However, the biggest feature of the DejaVoo systems with iPOSPays is the ability to accept alternative payment methods. In addition to standard debit and credit cards, terminals now accept mobile wallet payments, cryptocurrency, and it even has a feature to buy now and pay later with apps like Klarna. There is the capability for Tap on Phone acceptance where customers can make contactless payments on the merchant's Android phone. Finally, the most convenient function of iPOSPays is the Gateway Portal, which is an extension to the POS terminal. The Portal allows for ISOs to control and manage the entire payment process all in one place, eliminating company's needs for separate processing as they can do it all in one place. 
Below are the new Android terminals that will run iPOSPays. They are planned to be released later this year.
QD2 Mobile Wireless Android
Bluetooth, WiFi & 4G
5.5"  touch screen

E SIM world coverage

7.4V,  2 x 2600mAh batteries

All-In-One DejaPayPro
(To Purchase a QD2, click here)
QD4 Desktop Android
 Bluetooth, IP & WiFi, USB
Quad-Core @ 1.1 GHz

Large touch screen

50 ft. paper roll
(To Purchase a QD4, click here)
QD5 PIN Pad Android
Bluetooth, USB, IP & WiFi
Large touch screen

Multi-Lane & stand-Alone

SPIn enabled

Mounting plate