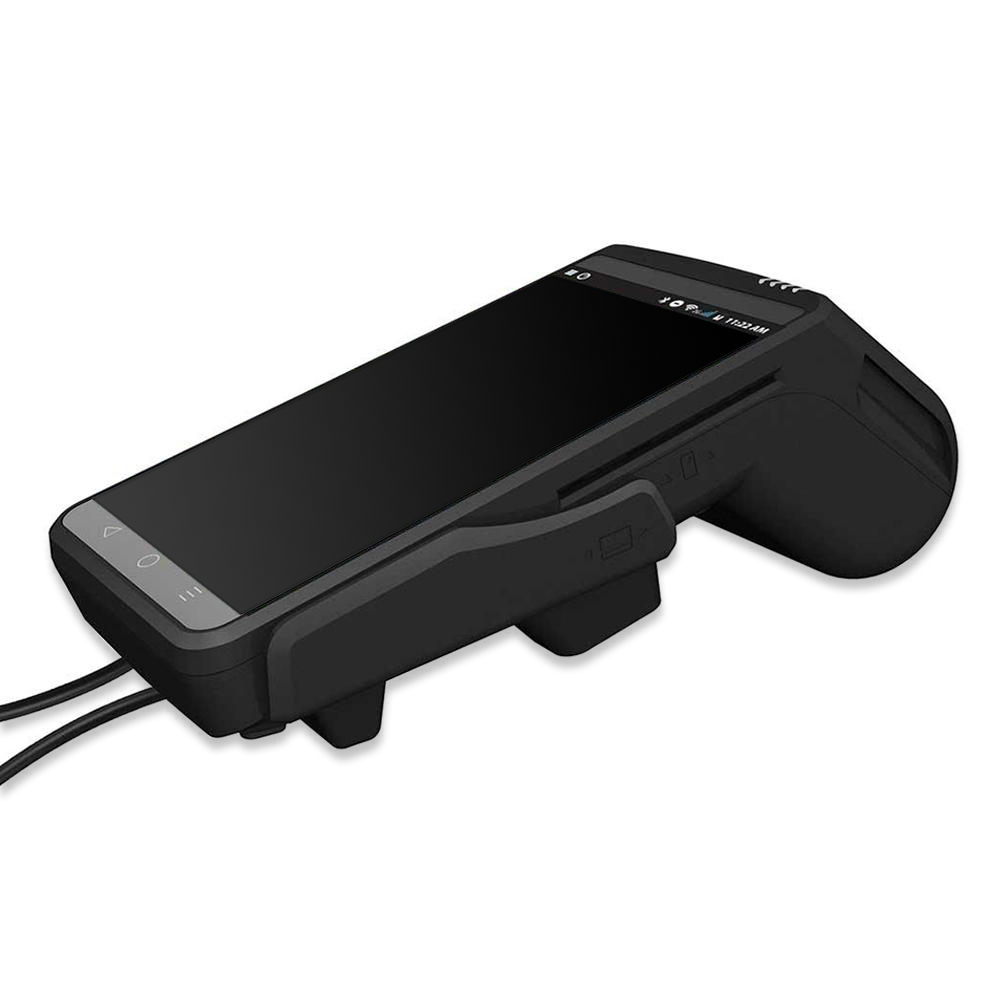 Dejavoo Systems QD4 Wi-Fi Ethernet USB Countertop Terminal
Introducing the Android QD4, Dejavoo's next generation countertop terminal built for a variety of business use cases.
The QD4 is the newest Android countertop terminal from Dejavoo. Capable of accepting all forms of credit card transactions – this contactless terminal is feature-rich with a large touchscreen, built-in barcode scanner, integrated thermal printer, camera, microphone, speakers and the ability to accommodate a 50ft paper roll.

Product Features:  
Android OS 

Wi-Fi + Ethernet + USB 

5.5" LCD Touch Screen 

EMV/NFC+MSR Enabled 

Built-in Scanner/Camera 

Integrated Thermal Printer 

50ft Paper Roll 
Weight: 400g
Satellite USB: USB 2.0 host
Communication: Ethernet - USB to Ethernet, WiFi (no dial)
Chip Card: ISO 7816, EMV Level 1 & Level 2
Software Platform: Secure Android
Free Shipping on orders $500 and up!
1 Year Manufacturer Warranty
15 Day Money Back Guarantee