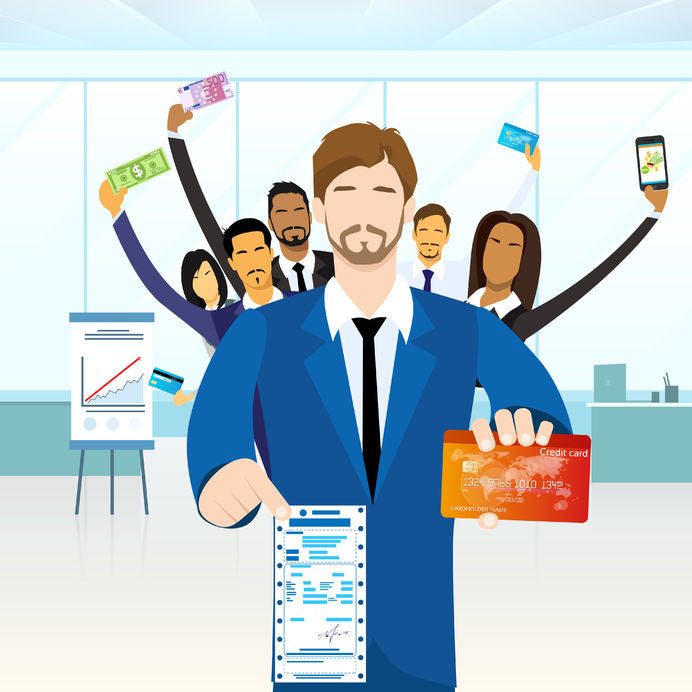 The payments industry has been evolving rapidly, especially within the last 2 to 3 years. As more consumers have become weary of credit card fraud, more small businesses are constantly trying to push the envelope to develop and popularize new ways for consumers to pay. CardMachineOutlet.com is one example of such a business; we sell wireless card machine terminals that also accept mobile payments to make it as easy and convenient as possible for buyers to accept payments from other buyers wherever, whenever, however.  But it doesn't stop there for us or other small businesses; the business world is steadily migrating towards cloud-based services where virtualization cuts down on time and effort for business processes that used to be done by hand. This is a huge boon to the efficiency and security that businesses are so keen to benefit from in order to provide customers with the best possible service. So as a business owner, you should be keen on these 4 trends that are becoming more commonplace with regards to consumer transactions:
Mobile Wallets
Mobile payments aren't just fast, they're a great source of data for analysts to use to track sales, metrics, and trends of businesses. Apple came out with Apple Pay in 2014, and others followed suit. Nearly every consumer has a smartphone for their everyday use, so giving them the option to use their handy little gadget to pay for products and services is an absolute necessity.
Digital Remittance
Migrants have been sending and receiving money from families across borders for decades. The digital world is making that easier than ever, and even though the digital share in the remittance market is small, it's growing at a huge rate. Startup company Xoom, founded in 2001, grew 53% in 2012-2013, and 30% in 2013-2014; it's now the biggest remittance company in the world. Impressive, right?
Payments Security
This one's a no-brainer. Credit card fraud has always been an issue (as well as a nightmare) for consumers and business owners, so card networks pushed for merchants to use EMV terminals to combat fraud. The switch to EMV was met with a lot of hesitation from consumers and merchants alike, but as time has passed, they've found that it did (and does) what it was intended do: reduce fraud. Credit card losses from fraud in countries all over the world were cut by more than 30% since EMV rolled out, and 31% more US businesses have upgraded to EMV in this year than last year.
mPOS (Mobile Point-of-Sale)
Mobile Point-of-sale (POS) devices are the pride and joy of our business at CardMachineOutlet.com. They're sleek and easy to use for any merchant to accept payments. Retailers benefit quite a bit from having Mobile POS systems due to the payment visibility offered, personalizing their services, EMV upgrading, quick checkout, and the multiple options available for pay.
The payments ecosystem will only continue to expand its horizon in the near future and futures to come. M-commerce, next-generation e-commerce, may very well be upon us. Small businesses owners have a lot to be excited for as new technology and ways to pay continue to develop and enhance the services offered to consumers on a wide spectrum.