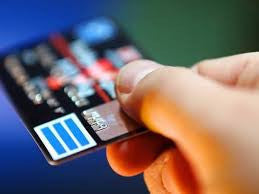 Credit cards are a great way to access money, especially for small, growing businesses. But they also come with a lot of risk. Normally, there are personal credits cards used by individuals daily for routine transactions like buying groceries, household appliances, filling gas, etc. However, there are also business credit cards used by start-up companies that are useful (and risky) in a different way.
Business credit cards usually have a higher limit of spending than regular credit cards. Some business owners have a credit card specifically for their business, some even let their employees have business cards that are kept on the same account, allowing the business owner to keep his/her eyes on the account and track employee-spending. It's a way to establish a system of accountability and records for finances within a business. It also allows for smarter spending and budgeting. There are also rewards, discounts, and special offers that businesses that adopt this concept can reap for their benefit. However, there are a few caveats to these perks that force small businesses to really think about the way business cards are used and leveraged.
Compared to regular credit card users, small businesses are under even more pressure to be punctual with the payments. It shows the financial institutions that the business is legitimate and is managed accordingly. Late payments can not only affect the credit score of the business owner, they can also potentially lead to debt. For every $1,000 that a business falls in debt, its chances of being successful fall by more than 2% (yikes). Adding on to that is the fact that business credit cards also come with much higher interest rates than regular credit cards (double yikes). Simply put, a business credit card that's used too much will generate debt that will eat away at precious business revenue.
As you weigh the upsides and the downsides to consider having a business credit card, here are a few tips to help you manage your card use and spending. ->
Go to sites like

CreditCards.com, CardRatings.com, and Bankrate.com  to compare rewards programs, interest rates, and annual fees.
Ask a lot of questions about your card. Some cards may not even be legitimate and could cost you a lot of unnecessary interest.
If you can't make a payment immediately during billing, consider using a personal card instead of a business card.
Learn about all the details of your card; employee-tracking, insurance, benefits, etc.
Try to find a card with the best rewards and incentives.
Keep an eye out for whenever you can have zero-percent rates.
Use different cards for different transactions, they all have their own specific uses and advantages.