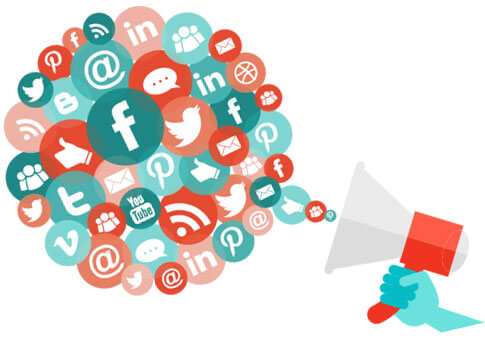 Social Media Optimization is the use of social media outlets, such as Facebook or Instagram, in order to create awareness of the products and services offered by your business. Social media offers a countless number of benefits to businesses, including brand awareness as well as supports in creating a brand image for your company. Businesses are now using social media as another marketing tool to reach the audiences they are targeting in a more microscopic manner than ever before. Each social media platform targets different consumers, in different ways. Individually each platform is used for different purposes:
Facebook
Good for posting photo albums
Written Posts and Updates on Promotions, etc.
Following and Engaging with Customers
Facebook Ads – targeting specific consumers
Instagram
Instant Photo Updates
Instagram Story feature available for real time posts
Following and Engaging with Customers
Sponsored Ads
Twitter
News and Update Oriented Channel
Limited written posts (280 Characters)
Ability to "Retweet" and "Like" other tweets to repost on personal page
LinkedIn
B2B Oriented
Professional Platform built for building a profile for the company
Networking through social media
Exposure to Businesses and Potential Customers/Clients dependent on Industry
Although there are also other social media platforms such as Snapchat, Pinterest, etc. these are the main networks businesses use to build an image for their company and stay connected with previous as well as potential customers. Due to different offerings per social media outlet and the growth of social media usage, taking part in all of the networks can be imperative to successful marketing.
Follow Us On:
Instagram: @CardMachineOutlet
Twitter: @cardmachineDAL
Facebook and LinkedIn: CardMachineOutlet