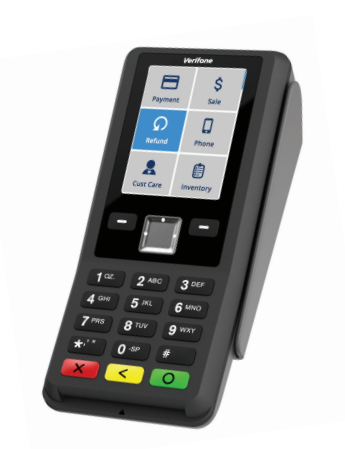 Verifone Engage P200 Plus High-Speed Pin Pad (M430-003-04-NAA-5)
The Verifone Engage P200 Plus PIN pad is a larger model than the P200 that features many innovative designs that enhance customer experience including domed keypad, extended EMV slot for easy card insertion, and angled display screen for ease of viewing.
In addition, the Verifone Engage P200 Plus PIN pad features advanced security technologies, powerful processing capabilities, wifi, and touch screen with a durable PIN pad. 
This terminal accepts EMV, MSR, NFC/CTLS and mobile wallets and is customizable to allow merchants to offer customer rewards, loyalty programs, and digital coupons.
Product Specifications
Memory:
1024 MB (512 MB Flash, 512 MB SDRAM)
Connectivity:
5 GHz + 2.4 GHz WiFi, Bluetooth 4.2 BLE
Audio:
Speaker
External Memory:
microSD
Security:
PCI PTS 5.X-approved
Card Readers:

 
Triple track MSR, EMVCo-Approved
Free Shipping on orders $500 and up!
1 Year Manufacturer Warranty
15 Day Money Back Guarantee