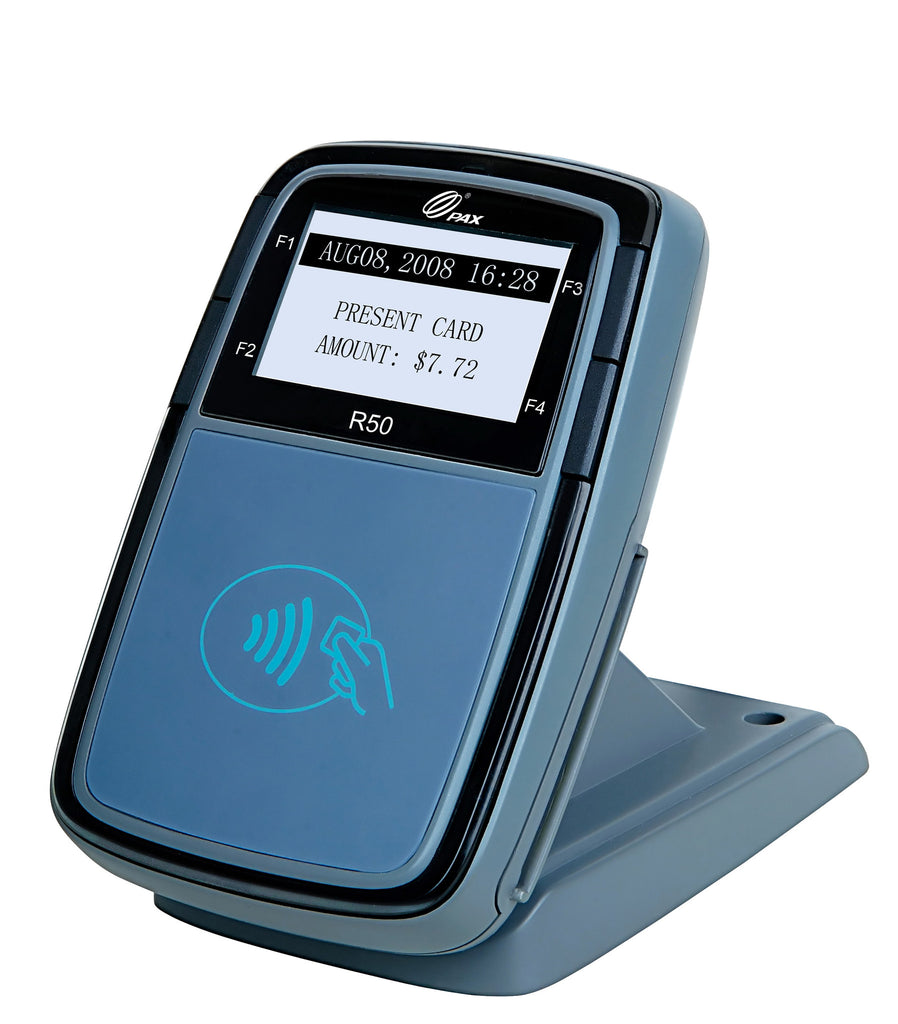 PAX R50 Contactless Reader (NFC) R50-101-1E0)
PAX's R50 contactless card reader is sleek and elegant, versatile and highly reliable, enabling retailers and consumers alike to conduct an increasing share of small-value payment transactions.
The stylish R50 readily connects to any electronic payment device for easy contactless upgrade.The built-in buzzer signals the card holder when the card is read, providing reassurance that the transaction has been processed. The R50 supports the leading contactless MSD and EMV program specifications from MasterCard and Visa.
The R50 has a powerful 32-bit ARM 9 CPU and 12 MB memory that enable the development and operation of multiple types of payment applications.The optional USB cable and large adjustable stand make the R50 a flexible solution for a variety of installations.
Pax R50 Contactless Reader Product Specifications
Free Shipping on orders $500 and up!
1 Year Manufacturer Warranty
15 Day Money Back Guarantee