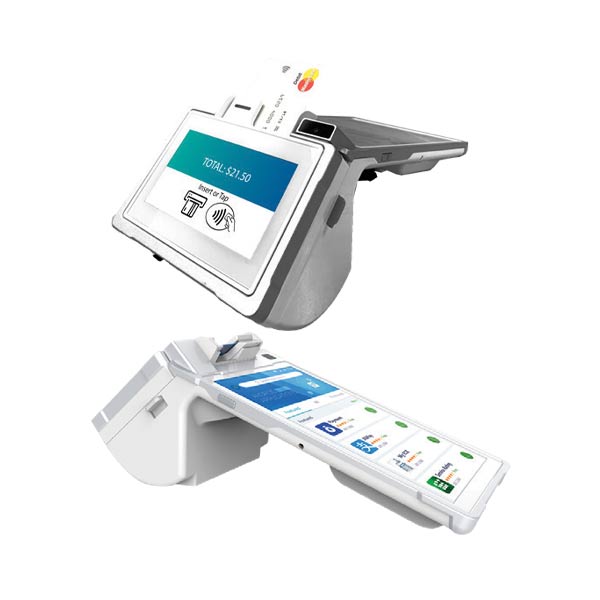 PAX E600 Portable POS E600-A1100-0341-502-EA
E600 Payment Tablet Terminal
The ideal solution for mobile invoicing, delivery companies and merchants on the go. The optional integrated biometric fingerprint reader allows cashiers to quickly login, while the fast printer and large HD screen make every sale a breeze.
E600 Key features:
Inbuilt GPS
Inbuilt Camera
8-inch, HD, IPS display
4G + WiFi + Bluetooth (BLE)
Automatic brightness sensor
Fast integrated thermal printer
PCI 5.x SRED & NFC Contactless
Integrated PAX Q20 Hybrid DipReader
1.4 Ghz Quad-core Cortex A53 processor
Free Shipping on orders $500 and up!
1 Year Manufacturer Warranty
15 Day Money Back Guarantee