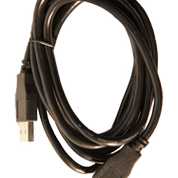 ft Custom USB 2.0 Male to Male Charging Cable , Black (SEC_0006)
nCLOSE 6ft Custom USB Charging Cable (Male to Male) - this is included in nCLOSE enclosure as external port charging cable and is used to Charge the nCLOSE iPad via the external port in any environment (business, home, car or other). This USB cable is custom made and proprietary to nCLOSE to reduce power loss when using the nCLOSE unit. These are high speed USB 2.0 cables.
Free Shipping on orders $500 and up!
1 Year Manufacturer Warranty
15 Day Money Back Guarantee