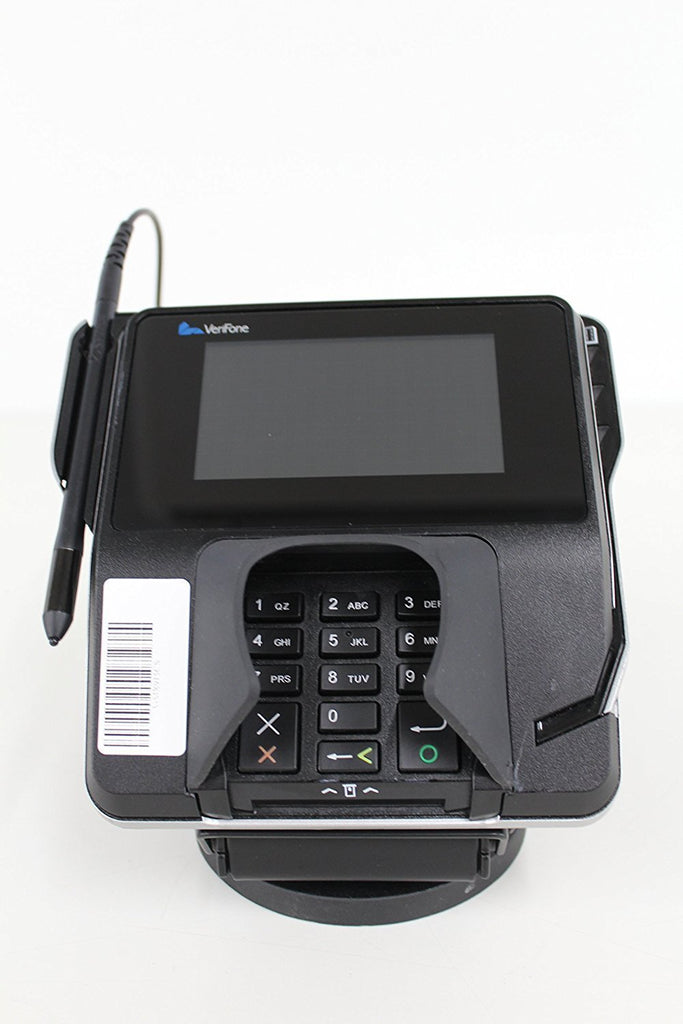 Verifone MX915 Multi Lane Terminal - PCI 4.X SC, Ethernet, Contactless (M132-409-01-R)
VeriFone MX915 - PCI 4.X SC, TCH Ethernet SIG CTLS. Requires i/o module and key injection in order to accept debit or credit card payments.
No power supply or cable included.
VeriFone's MX 915 delivers a rich media experience with a brilliant, 4.3" color display, powerful processor and generous memory. This elegantly designed, sleek and space-saving unit is NFC enabled and supports full motion video – driving new revenue opportunities while enhancing customer interaction
Large screen area efficiently accommodates optional signature capture along with scrolling account activity, branding and promotional offers
Clean lines and modern, sleek design make a powerful statement – in the lane or on a countertop
High-speed graphics processor and generous memory bring customer messaging and video advertising campaigns to life
MX915 Accessories (sold separately):
Free Shipping on orders $500 and up!
1 Year Manufacturer Warranty
15 Day Money Back Guarantee