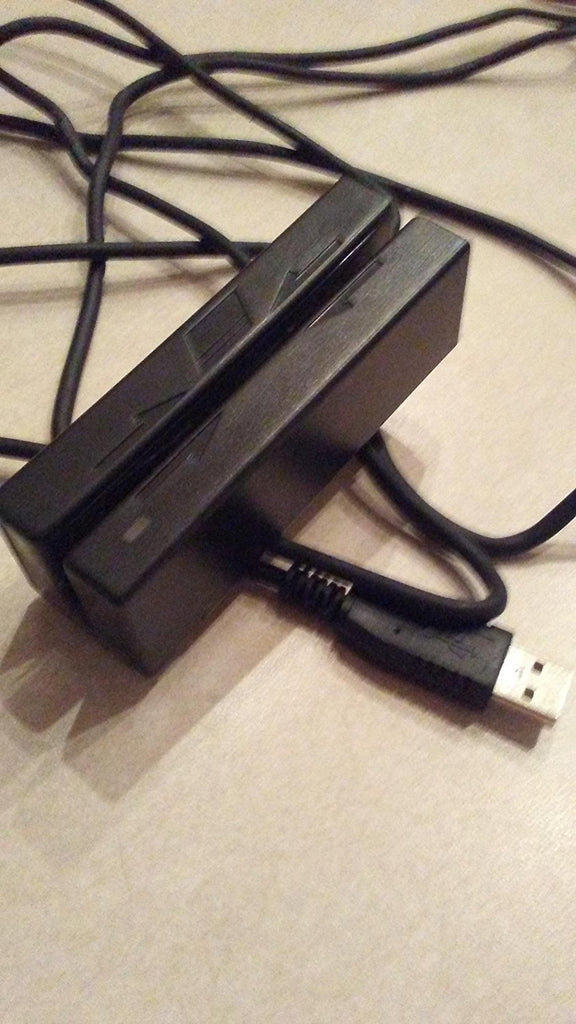 MagTek 21040102 Triple Track Magnetic Stripe Mini Swipe Reader with USB HID Interface Emulation and 6' Cable, Black
MagTek economical and compact swipe card reader that needs no external power (except TTLs) to be operated with multiple track configurations. The Mini Magnetic Card Swipe reader family can read ISO and AAMVA card formats. These readers provide a small package that is only slightly longer than a credit card. They an be mounted either with the self-mounting adhesive strips or by using the embedded threaded mounting hardware.
Powered USB bus-no external power supply required
Hardware compatible with any Windows computer or terminal with an USB interface. Does not work with Mac computers
Bi-directional read capability; reads encoded cards that meet ISO/ANSI/CDL/AAMVA standards
Up to 1,000,000 passes with ISO-conforming cards; includes USB interface cable
USB HID class vendor-defined MSR emulation
Free Shipping on orders $500 and up!
1 Year Manufacturer Warranty
15 Day Money Back Guarantee