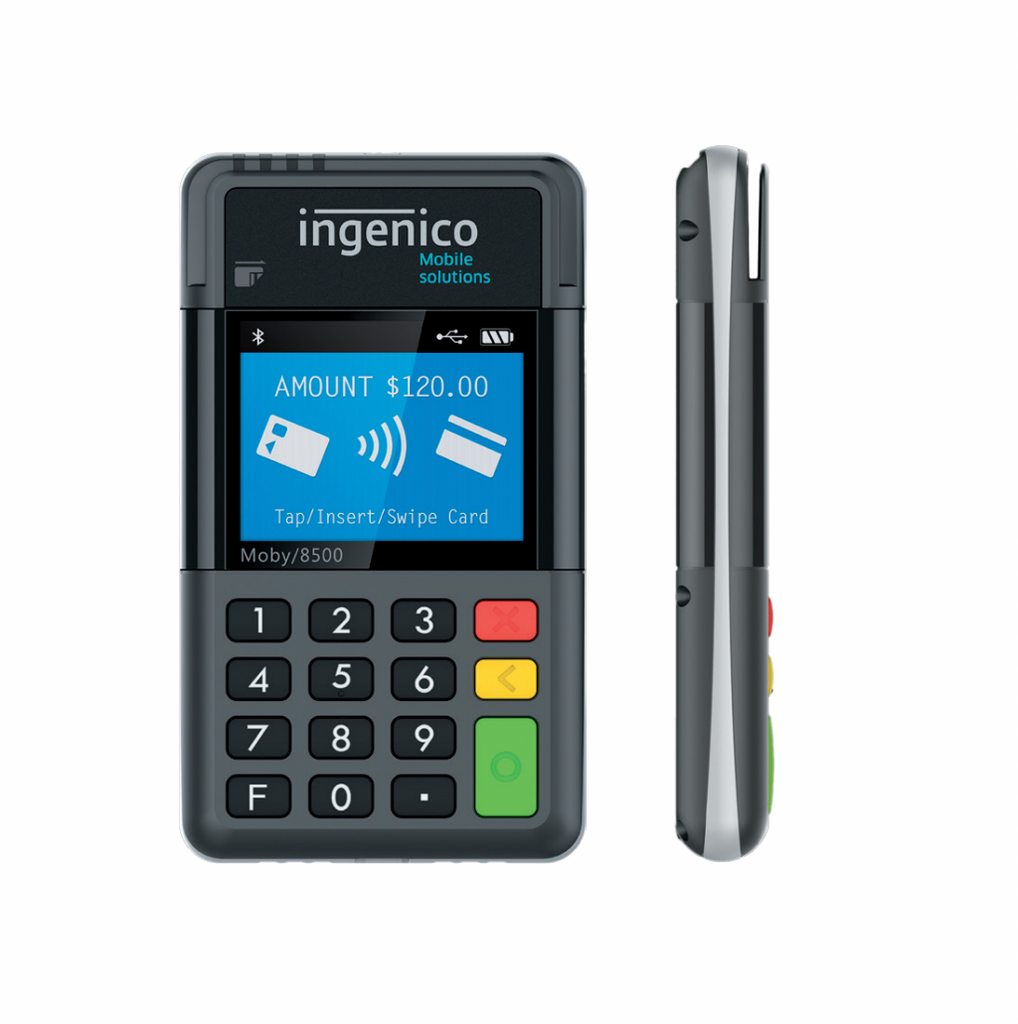 Ingenico Moby 8500 Next Gen Chip & PIN Mobile Card Reader
As one of the first mPOS devices to receive the PCI PTS 5.x SRED certification, the Moby/8500 is a next generation secure payment acceptance solution, with its consumer-friendly and modern design, large color display and the ability to address a wide range of use cases. 
Sleek, compact and consumer-friendly mobile point of sale (mPOS) card reader with a color display making it lightweight and portable.
PCI-PTS 5.x certified to meet the latest security standards. Device comes preloaded with firmware and security keys which can be remotely updated to help reduce total cost of ownership.
Accepts all card-based payments, including EMV chip & PIN, magstripe and NFC/Contactless through a single device.
Seamless Bluetooth connectivity to over 300 different types of iOS and Android smartphones or tablets.
DISPLAY
2.4" LCD TFT Display, 320 x 240 
DIMENSIONS (L x W x H) 
114 x 64 x 14 mm
Free Shipping on orders $500 and up!
1 Year Manufacturer Warranty
15 Day Money Back Guarantee