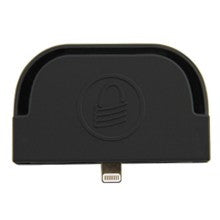 iDynamo Magensa-Encrypted Lightning Card Reader, Black (21073131)
A secure card reader authenticator (SCRA) designed to work with all supported iOS devices. The iDynamo offers MagneSafeTM security and delivers open standards encryption with simple, yet proven DUKPT key management, immediate tokenization of card data and MagnePrint?? card authentication to maximize data protection and prevent the use of counterfeit cards. Mobile merchants can now leverage the power of their iPad, iPhone and iPod Touch products without the worries of handling or storing sensitive card data at any time.
Model:21073131
Free Shipping on orders $500 and up!
1 Year Manufacturer Warranty
15 Day Money Back Guarantee