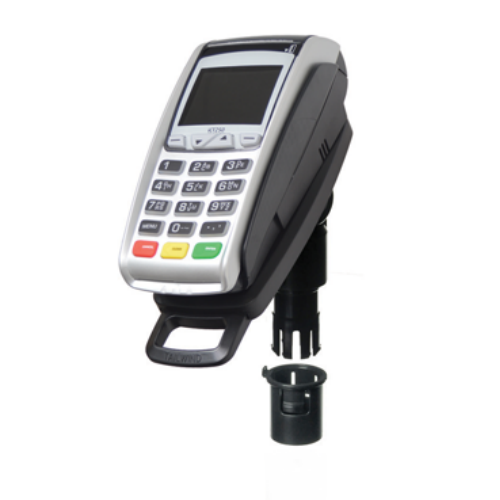 FlexiPole SafeBase Connect for Ingenico iCT220 and iCT250(iCT2XXSTAND3)
Quick Overview
SafeBase Connect with bespoke back plate for the Ingenico iCT220/250, designed to interface with third party pole mounts. Securely and invisibly locks the device in place. Tilts 140° and swivels 330°. Connect is ideal if you have a mounting solution already in place and would like to upgrade to the FlexiPole system.
Click Here for Full Stand FlexiPole SafeBase Complete for Ingenico iCT220 and iCT250
In the box:

Pole mount designed to interface with third party poles
PEDPack for iCT 220/250
Install guide available to download: www.tailwind-solutions.com/installguides
Free Shipping on orders $500 and up!
1 Year Manufacturer Warranty
15 Day Money Back Guarantee