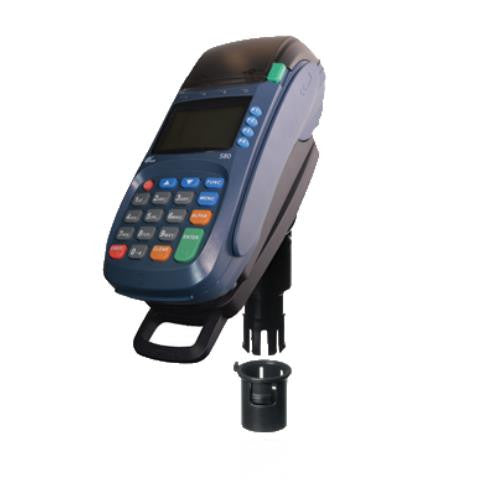 FlexiPole FirstBase Connect for PAX S80 (PAXS80STAND6)
Quick Overview
FirstBase Connect with bespoe back plate for the  PAX S80, designed to interface with third party pole mounts. Securely and invisibly holds the device in place. Tilts 140° and swivels 330°.Connect is ideal if you have a mounting solution already in place and would like to upgrade to the FlexiPole system.
**DOES NOT INCLUDE BASE 
For Full Stand Click Here: PAX S80 Fexipole Complete 
In the box:

Pole mount designed to interface with third party poles
PEDPack for PAX S80
Screw
Install guide available to download: www.tailwind-solutions.com/installguides
Free Shipping on orders $500 and up!
1 Year Manufacturer Warranty
15 Day Money Back Guarantee