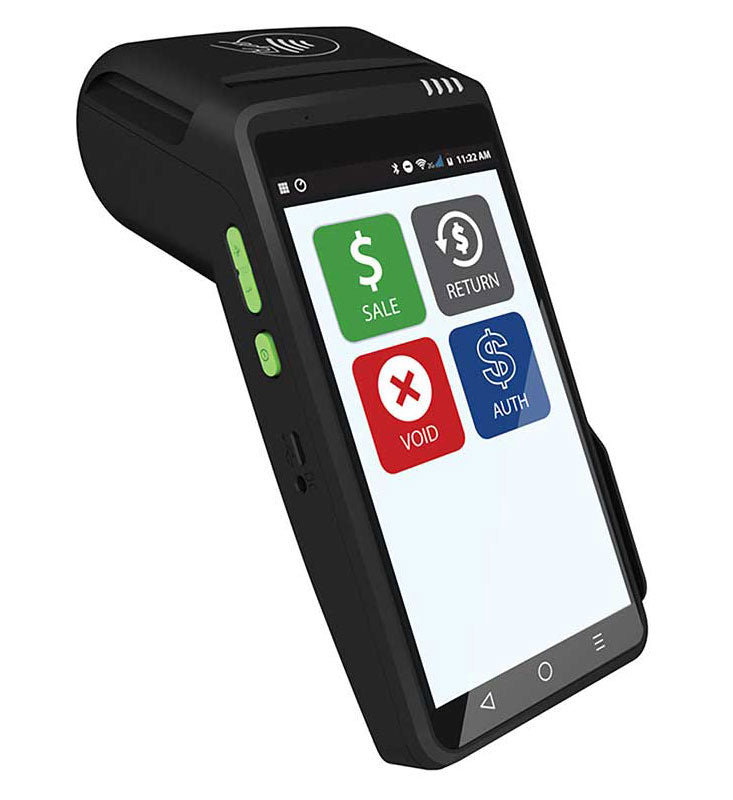 Dejavoo QD2 Mobile Wireless Android Bluetooth, WiFi & 4G
Dejavoo QD2 mobile terminal is a contactless terminal that is feature-rich for businesses that accept credit cards. The terminal includes built-in capability to process both EMV chip cards and contactless (NFC) payments, such as MasterCard PayPass and Visa payWave. The machine also allows acceptance of traditional magnetic stripe credit cards, and both PIN-based and signature-based debit cards.
• 4G, WiFi
• Much improved battery life
• Silicone protector available
• Internal PIN Pad and contactless
• Same AURA software as Z Line, no learning curve!
• Better reliability
• Lightning fast
• Large touch screen
• Minimal cost increase from Z9
Product Features:
5.5" touch screen
E SIM world coverage
7.4V, 2 x 2600mAh batteries
All-In-One DejaPayPro
Included:
Free Shipping on orders $500 and up!
1 Year Manufacturer Warranty
15 Day Money Back Guarantee