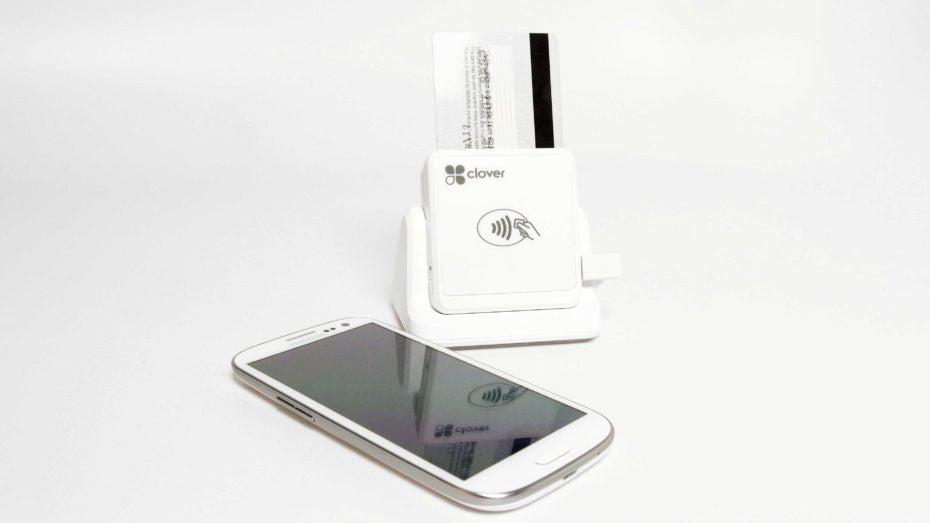 Clover Go Contactless Reader (N-RP457BT-FDC),
Make Your Business Thrive!
Whether you're running around your store or tend to take matters into the field, the Clover Go Contactless Reader is your go-to POS for secure credit card swipes, as well as dips and taps with Apple Pay, Samsung Pay and Android Pay. It also offers many of the same industrial strength payment capabilities and security as our larger Clover devices. Just provide your own smartphone or tablet, a free hand, and you're good to go with Clover Go!
Accept more payment types.
Take all kinds of payments, from magnetic stripe, EMV® chip, standard credit and debit cards to contactless payments, without additional equipment or software.
Simplify your business.
Clover Go gives you everything you need to make running your business far less complicated and a lot more fun.
Safeguard your hard work.
Help keep your and your customers' information safe with built-in fraud protection from the TransArmor Solution.
Increase customer loyalty.
Set up a digital loyalty and rewards program to attract more business and keep customers coming back for more.
Turn data into information.
Tap into valuable insights about your customers, what they buy, and your business so you can grow your business faster.
Access anywhere, anytime.
Run your business on cloud-based software so you can access your information from any device.
Free Shipping on orders $500 and up!
1 Year Manufacturer Warranty
15 Day Money Back Guarantee