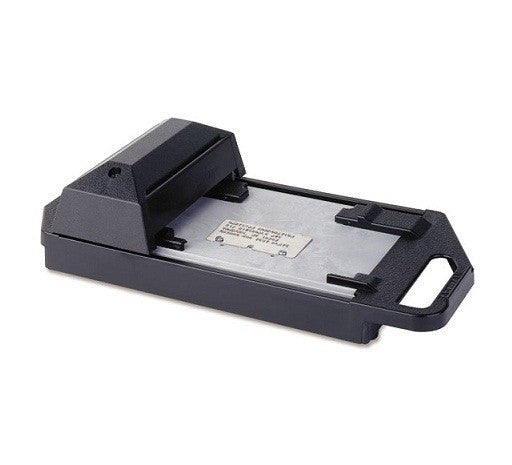 Bartizan Imprinter 4850 (4850-500-00)
The combination of reliability and low price makes the 4850 the most robust cost-effective imprinter available. Its low flex base won't bow or bend like other low cost alternatives.

TECH SPECS:

Dimensions: H 2 5/8" x W 5 7/8" x L 11 1/2"
Weight: 1.25 lbs
Material: Steel carriage, Engineered plastic resins
Color: Black handle and skirt
Card Mounting: Accepts CR80 size credit cards
Sales Slips: Provision is made to hold both 51 and 80 column sales slips.
Merchant Plates: Most industry standard plates can be accommodated. Our standard imprinters are set-up for use with an embossed plate of .014 - .016 over material height. Provision can be made for non-standard plates and forms.
Free Shipping on orders $500 and up!
1 Year Manufacturer Warranty
15 Day Money Back Guarantee