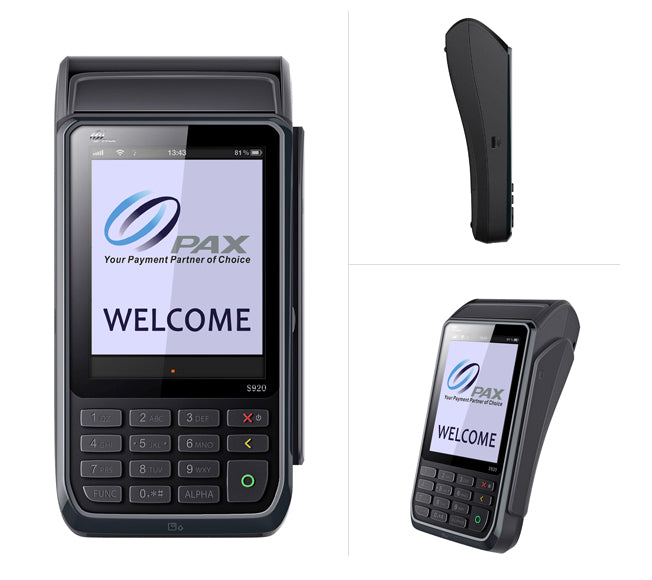 PAX S920 Mobile Payment Terminal S920-0QW-R74-12LA
The S920 is a sleek compact mobile point of sale terminal. This terminal is preferred by the hospitality and restaurant business as it is portable and lightweight. This terminal includes color touchscreen and is designed for faster and easier transactions.
Advanced functionality | Sleek chassis & lightweight design | User-friendly graphical interface | Inbuilt contactless & NFC | Visa payWave & MasterCard Contactless certified | 4G / 3G / Bluetooth / WiFi | Electronic signature capture | Superior battery life
Free Shipping on orders $500 and up!
1 Year Manufacturer Warranty
15 Day Money Back Guarantee