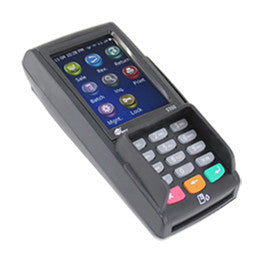 PAX S300 INTEGRATED RETAIL PINPAD EMV NFC (S300-000-363-01E0)
PAX's S300 is the latest integrated retail payment solution for multilane merchants who wish to offer high levels of transactional security combined with contactless, e-Signature, magnetic stripe and Chip & PIN. With state of the art levels of security design, including PCI PTS 3.x and SRED, the S300 protects and encrypts all transaction information. Featuring a large color touch screen and loudspeaker, the S300 comes with a 32- bit ARM11 processor and massive amounts of memory for exceptional multimedia performance.
 Providing various ports for extensive functionality, the S300 offers everything merchants could want in a sleek, stylish payment device. PAX's S300 is the world's most innovative PINpad powered by the secure and flexible platform.
Need the USB Cable? PAX S300 USB HUB Cable (200204030000177)
Full PAX S300 Specifications (pdf)
Processor
32-bit ARM11
Memory
192MB (128MB Flash, 64MB DDR)
Display
3.5 inch 240 x 320 pixel color TFT LCD
Touch screen
Magnetic Card Reader
Track 1 / 2 / 3, bi-directional
Smart Card Reader
EMV L1 & L2 certified
Card Slots 
3 SAMs
Contactless Card Reader 
MasterCard PayPass & Visa payWave
American Express ExpressPay
Discover DPAS
ISO / IEC 14443 Type A/B,
Mifare®, Felica, NFC
Free Shipping on orders $500 and up!
1 Year Manufacturer Warranty
15 Day Money Back Guarantee