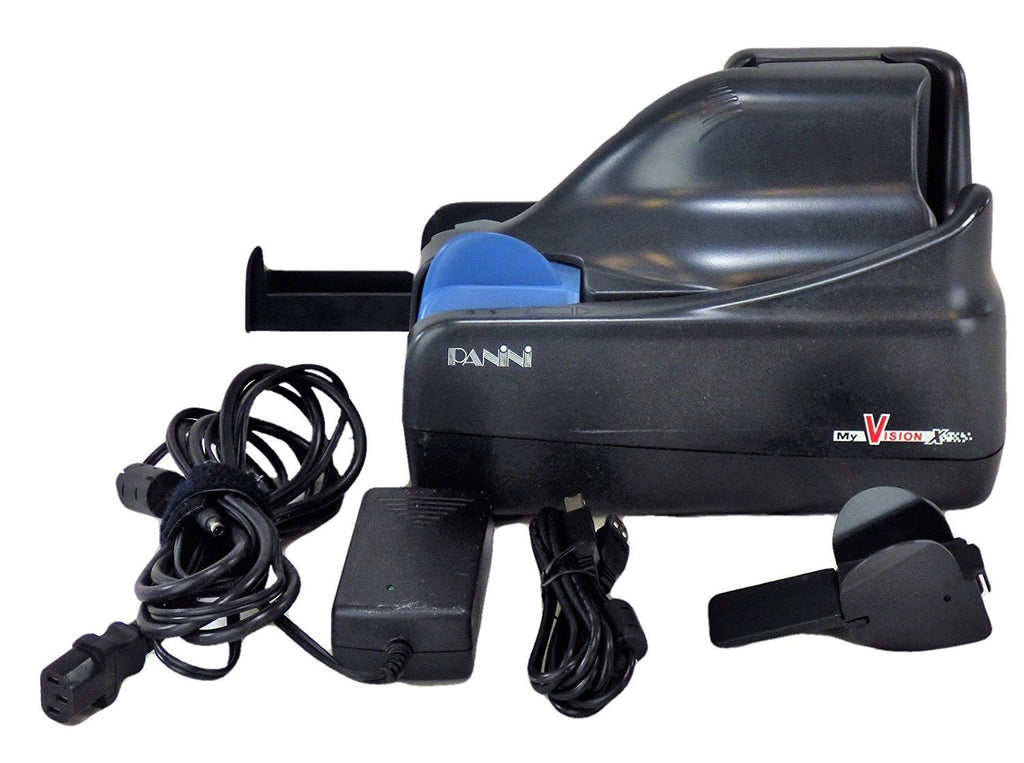 Panini Vision X Small Document Scanner - Model Number: VX1F
The Panini Vision X is the next generation check scanning platform designed specifically for distributed check capture. Incorporating the reliability, quality and performance of the market-leading My Vision X product suite, the Vision X provides advanced features with a strong commitment to backward compatibility and industry leading price/performance. Distributed capture industry leadership and the scale of an unparalleled installed base have enabled Panini to deliver a complete redesign of the My Vision X product suite. This next generation check scanner allows Panini to continue to offer the lowest total cost of ownership while providing the financial services industry with state-of-the-art payment solutions. The Panini family of check scanners is a best-in-class reliability for distributed capture based on our core competencies of system scalability, superior image quality, MICR read accuracy, flawless document handling, and professional services. Panini's distributed capture solution helps customers lower operational costs, protect investments, optimize return on investment (ROI), and enhance the customer experience.
With the Panini Vision X® portfolio of Distributed Capture Solutions, Panini customers can fully realize the advantages and efficiencies available with the digital transformation of the paper check.
Ergonomic feeder with automatic document detection and feeding, eliminating the need to manually feed documents.
Maintains the proven robustness and reliability of the Vision X family of products, providing the lowest Total Cost of Ownership.
Ability to match performance requirements with a low volume, single feed solution.
Single feed, small document scanner. Doesn't include printer.
Free Shipping on orders $500 and up!
1 Year Manufacturer Warranty
15 Day Money Back Guarantee