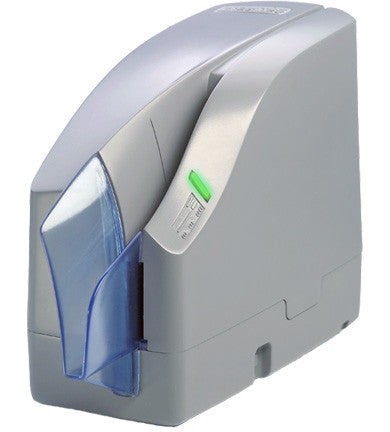 CheXpress CX30 with Franker (CX30F)-Digital Check
CheXpress provides the high quality image capture capabilities required to perform efficient check truncation while adding a number of usability and energy efficient enhancements for support of small business banking customers using remote deposit capture services. The CheXpress scanner offers a smaller footprint in comparison to other check scanners with features including dual scanning of images, dual check endorsement and dual MICR read technology that maximize image quality and accurately captures data. The energy efficient check scanner supports green initiatives with low power consumption and remote shutdown capabilities. The low noise device is an additional benefit for small office and home office environments.
Note: This unit comes with a power pack and franker, and has a one year manufacturer's warranty.
Free Shipping on orders $500 and up!
1 Year Manufacturer Warranty
15 Day Money Back Guarantee