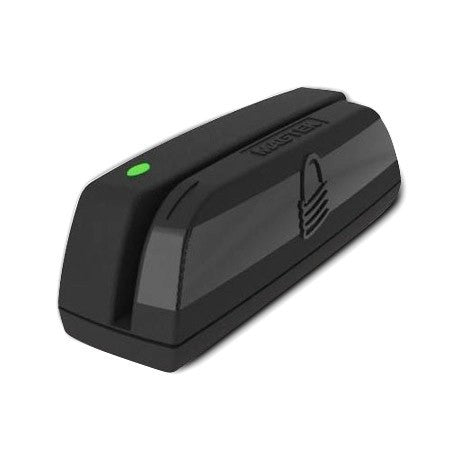 MagTek Dynamag Magnesafe USB Card Reader (21073145)
For customers that want both security and ease of use, the Centurion Secure Card Reader Authenticator (SCRA) is MagneSafe secured and offers a reliable and convenient swipe path with complete security features for the peace of mind you can trust. Specifically designed to meet PCI DSS requirements to secure cardholder data, the Centurion employs the industry standard, Triple DES encryption. The Centurion is USB powered. This bi-directional SCRA conveniently makes any existing merchant application more secure.
Model:21073145 Track 1/2/3
Free Shipping on orders $500 and up!
1 Year Manufacturer Warranty
15 Day Money Back Guarantee